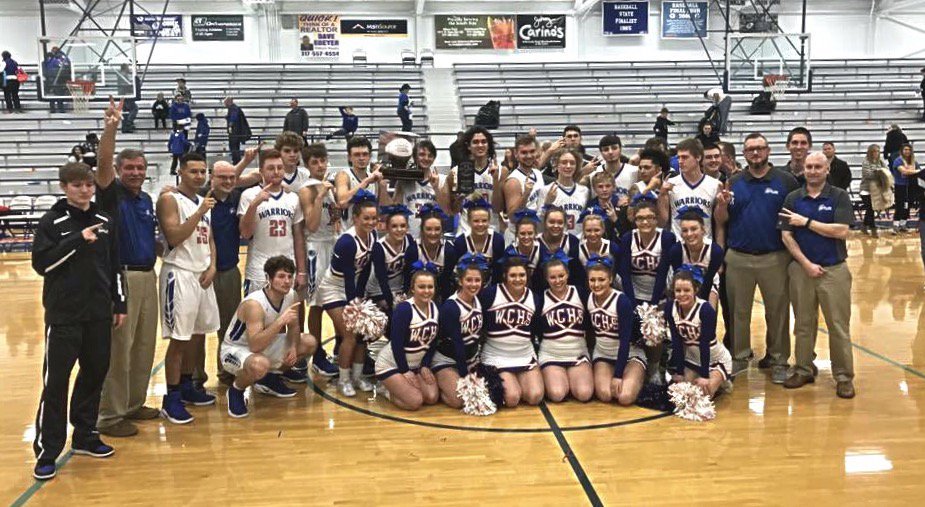 Warriors are Champs.......Again!!
Todd Croy
Monday, January 16, 2017
The basketball Warriors won the boys county title again for the second straight year by beating Center Grove 53-47. (first time in school history). Aaron Gross had 18 points and got help from Mike Valle who scored 14. On Friday night we beat Indian Creek 67-63 to earn a shot at the title. We are now 9-2 overall.