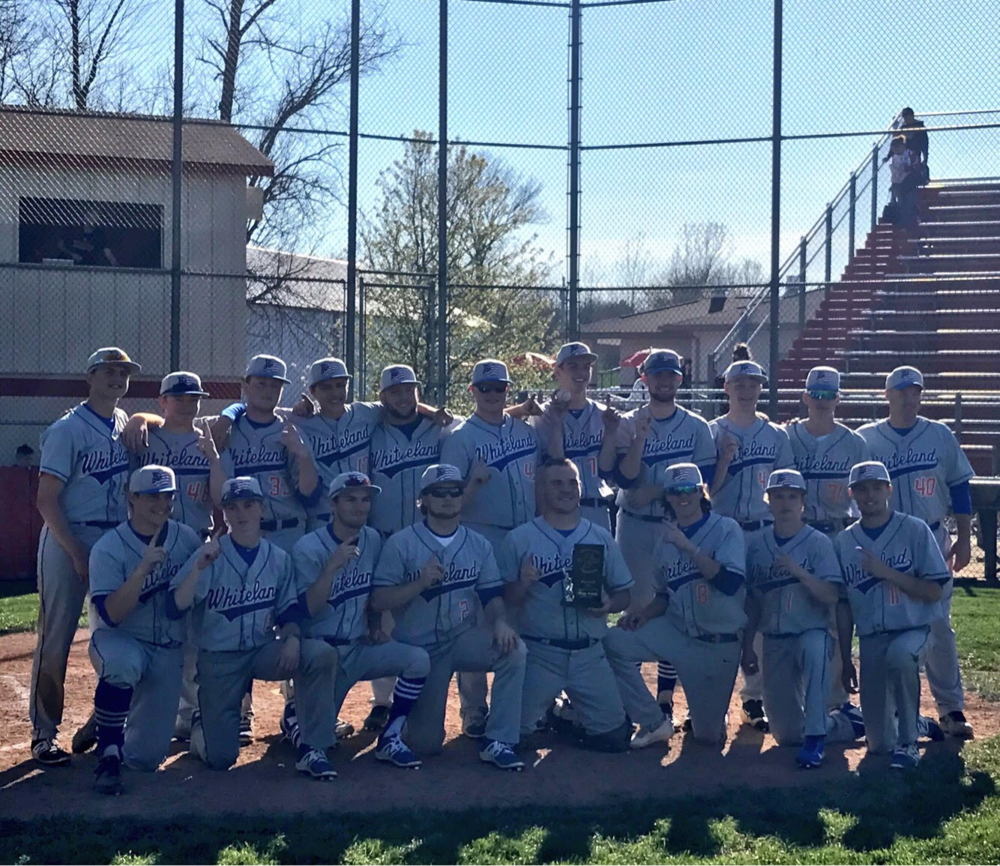 Baseball Warriors are County Champs!!
croy
Monday, April 10, 2017
On Saturday our varsity baseball team won the county title for the first time since 1985. In the semi-final game we beat Franklin 2-1 as Nick Carrizles went the distance on the mound scattering 5 hits and striking out 6. In the title game we beat Center Grove 6-2 behind the pitching of Tyler Robinson who struck out 7 in 6 innings of work. Logan Mullinix and Baily Watson each collected two hits to pace the offense. Congratulations to Coach Sherry and his team!!