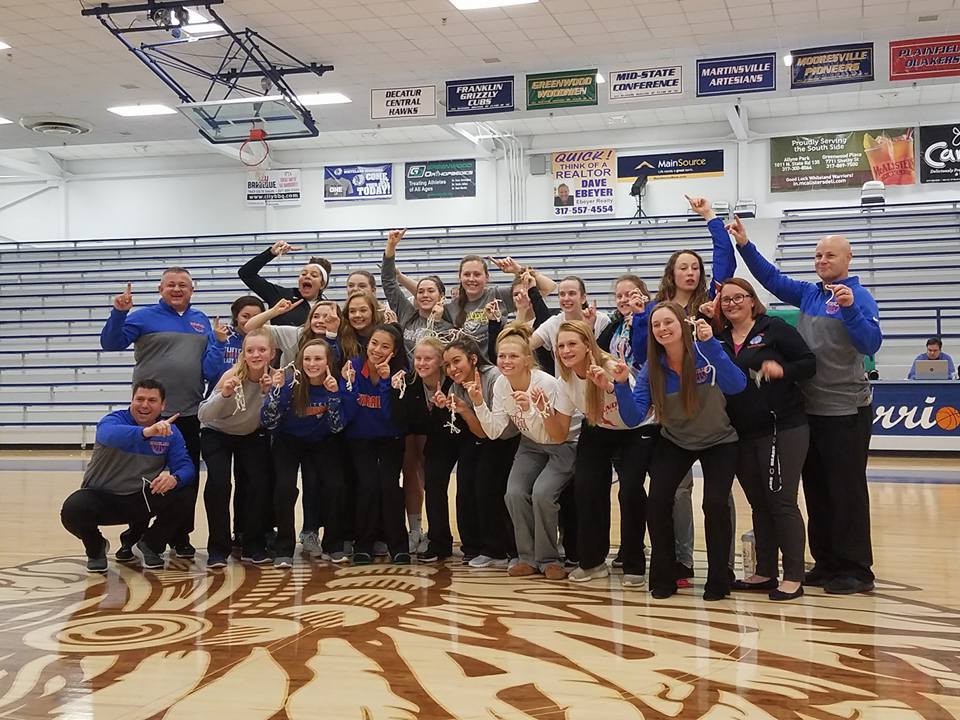 Girls Complete Perfect Run in Conference Play!!
Todd Croy
Monday, January 29, 2018
On Friday night the Lady Warriors picked up a conference title by beating Mooresville 66-60 in overtime. We also broke the school record for most wins in a regular season with 19. Currently we stand at 19-4 overall and 6-0 in the conference. Madelyn Napier scored 20 points on six 3 pointers. Others helping out were: Natalie Stuck with 6 points, Megan Harlow with 14 ( hit 3 pointer to send the game into OT), Toni Joyner 12 points and Mackenzie Blazek with 8 points and 11 rebounds.