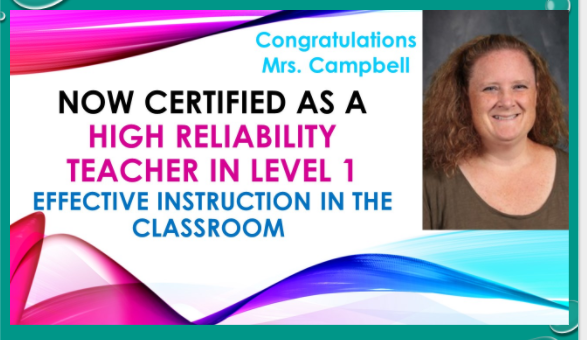 Mrs. Campbell reaches Exclusive Milestone!
Bethany Guilfoy
Friday, April 06, 2018
We are very excited to inform our community that Mrs. Campbell, third grade teacher, is now certified as a High Reliability Teacher in level 1, Effective Instruction in the Classroom. We appreciate all of the extra time and effort she has put forth to accomplish certification!