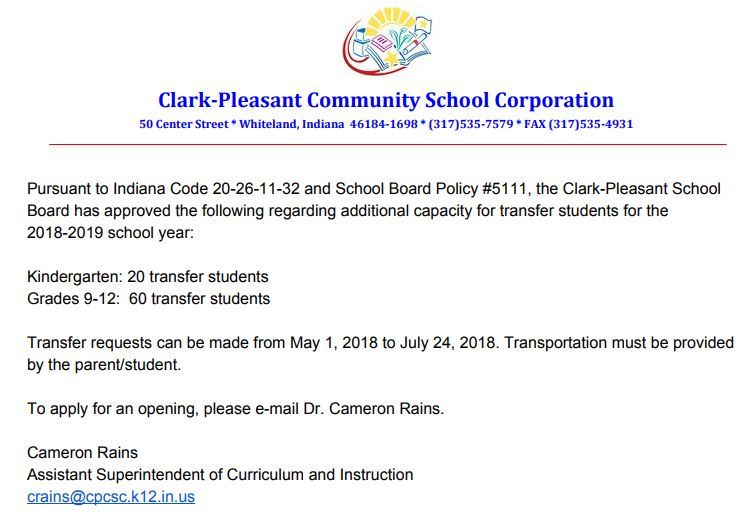 2018-2019 Open Enrollment
John Venter
Monday, April 23, 2018
Pursuant to Indiana Code 20-26-11-32 and School Board Policy #5111, the Clark-Pleasant School Board has approved the following regarding additional capacity for transfer students for the 2018-2019 school year:
Kindergarten: 20 transfer students
Grades 9-12: 60 transfer students
Transfer requests can be made from May 1, 2018 to July 24, 2018. Transportation must be provided by the parent/student.
To apply for an opening, please e-mail Dr. Cameron Rains.
Cameron Rains
Assistant Superintendent of Curriculum and Instruction