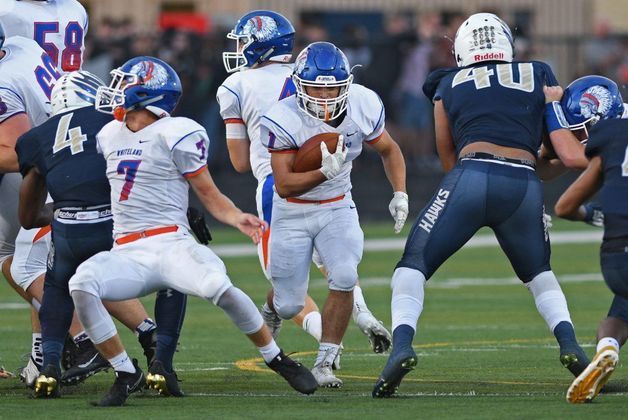 Friday Night Lights Preview Week 4
Todd Croy
Tuesday, September 04, 2018
This week the football Warriors are back home to take on rival Franklin. The Grizzly Cubs are coming off a 38-21 win over Perry Meridian while the Warriors lost a tough battle to Decatur Central 28-14. We will recognize our bantam league teams before kick-off which is set for 7pm.
Quick Facts: Franklin Head Coach Chris Coll (2nd year at school) 2-1 overall.
Offensive Average: 33.7 Defensive Average: 33.0
Whiteland Head Coach Darrin Fisher (14th year at school) 2-1 overall.
Offensive Average: 25.0 Defensive Average: 18.3
Previous Results: 2017 Whiteland 24-21 2016 Whiteland 51-21 and 2015 Whiteland 48-20