NEWS
Two Hour Delay Schedule:AM-10:30-12:15PM-1:45-3:30Full Day-10:30-3:30Honey Grove will operate on their regular schedule. 6:30 am-6:00 pm
Congratulations to Sawmill Woods Preschool on receiving a $1000 grant from CPEF. Please continue to follow as we share how we spend the funds supporting our youngest learners.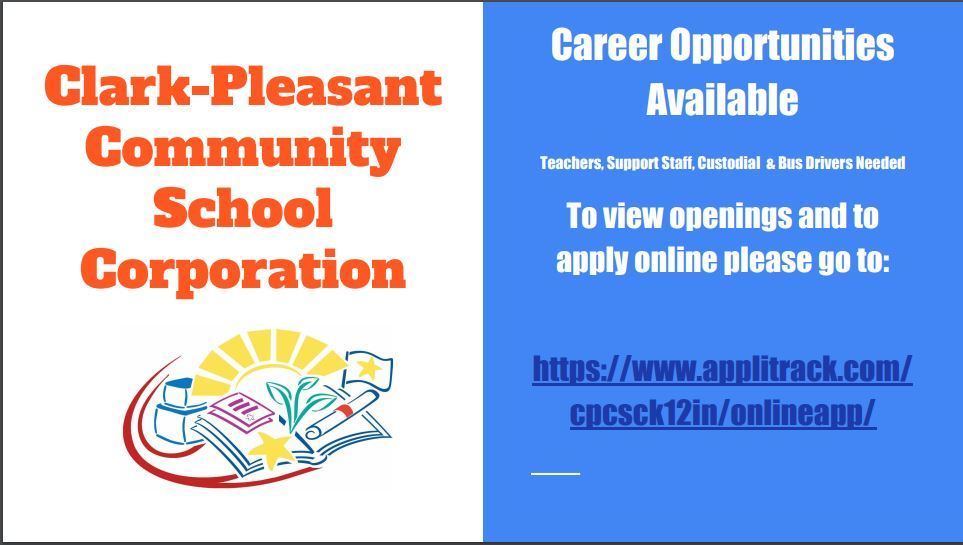 SEE ALL NEWS
ANNOUNCEMENTS
Reminder
Just a reminder that school is in session on Monday, Jan. 20th.
See you then!
4 days ago |
Clark-Pleasant Schools
Please know that Sawmill Woods Preschool does not participate in early-release Wednesdays like the other schools in our district. We attend the same hours each day of the week. Thank you!
6 months ago |
Clark-Pleasant Schools
Check out the Clark-Pleasant phone app! This is a convenient way to look up school information on your phone.
6 months ago |
Clark-Pleasant Schools
SEE ALL POSTS
Events