NEWS
Celebrating Martin Luther King Jr. Day with a window hand painting project.
On Friday, December 13, we took 28 of our Student Council members on our annual holiday shopping trip. Every year we collect donations from the students and staff at Clark Elementary and use the...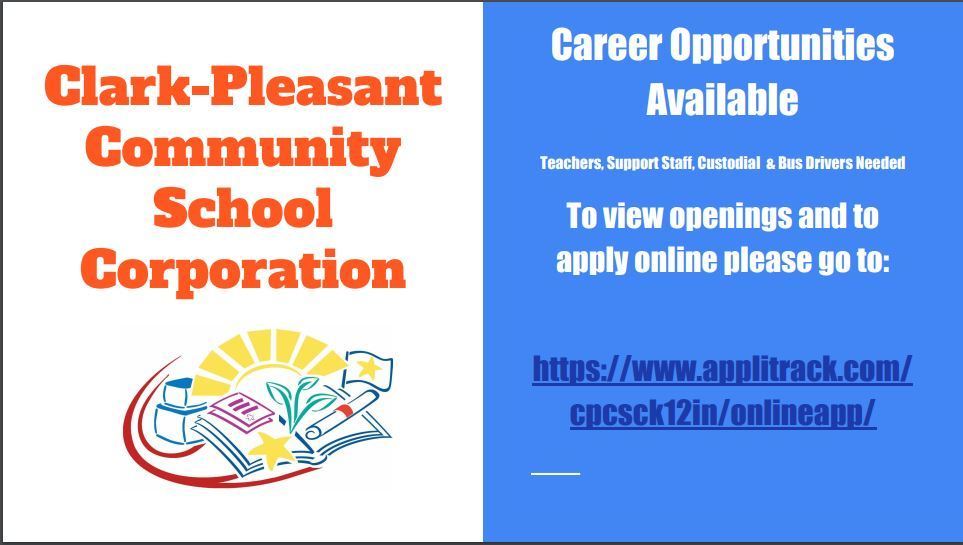 SEE ALL NEWS
ANNOUNCEMENTS

Steps to Pay Book Rental Online:
1) Obtain your student's ID and fee
2) Click "Pay Book Rental" under Parent tab on your school's website
3) Log in and follow the prompts
Please contact your school treasurer with questions.
4 months ago |
Clark-Pleasant Schools
ParentVUE tip:
Want to be alerted when your child is absent or tardy?
1. Log into ParentVUE
2. Click "My Account"
3. Select "Attendance"
This also works from your iPhone app.
Thanks for all that you do for our schools!
5 months ago |
Clark-Pleasant Schools
Our Food Service department has released a new tool providing helpful insight into meals provided at our schools. To find out more, click the Food Service or Dining links above.
6 months ago |
Clark-Pleasant Schools
SEE ALL POSTS
Events